Waiting On Wednesday is a weekly event, hosted by
Breaking The Spine
, that spotlights upcoming releases that we are eagerly anticipating.

Wednesday has become my favorite day of the week because I get to share the books that I am super excited about and can't wait to read.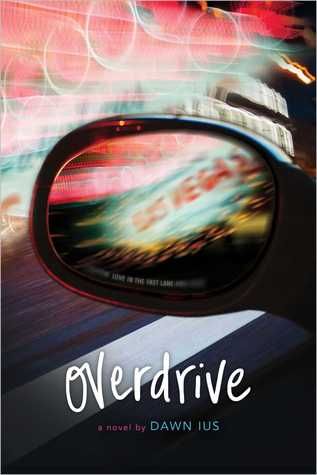 Expected publication: September 13th 2016 by Simon Pulse
Synopsis from Goodreads:



Gone in Sixty Seconds meets Heist Society in this edgy novel about a crack team of teenage criminals on a mission to learn to trust, build a life, and steal a wish list of exotic cars.

Jules Parish has screwed up.

After three years of boosting cars, she got caught. She's too good to get caught, but she let her (ex)-boyfriend talk her into a questionable job. And now she and her little sister, Emma, will be kicked out of their foster home, left to survive on the unforgiving streets of Las Vegas alone.

Unless.

Eccentric, wealthy Roger Montgomery wants to open up his mansion to Jules and Emma. The only catch? Jules must steal seven of the rarest, most valuable muscle cars in the world…in seven weeks. Even worse, she's forced to put her trust in three complete strangers to help her do it.

First there's Chelsea, the gorgeous redhead with a sharp tongue and love for picking locks. Then there's Mat, who hasn't met a system he couldn't hack. And finally there's the impossibly sexy car thief Nick, whose bad attitude and mysterious past drive Jules crazy.

With nothing in common and everything to lose, can Jules and her amateur crew pull off what could be the biggest car heist in history? Or will things spin out of control faster than a Nevada dust devil?
How awesome does this sound? I am a Fast & Furious fanatic, so I put this on my tbr the first time I saw it. This is completely different from Anne & Henry, which is another book by this author that I have on my tbr.
What are you waiting on this week?