Waiting On Wednesday is a weekly event, hosted by
Breaking The Spine
, that spotlights upcoming releases that we are eagerly anticipating.

Wednesday has become my favorite day of the week because I get to share the books that I am super excited about and can't wait to read.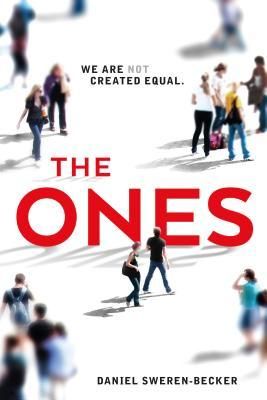 Expected publication: September 6th 2016 by Imprint
Synopsis from Goodreads:



Cody has always been proud of being a One. She and her boyfriend James were two of the lucky babies from the 1% of the U.S. population that were randomly selected to benefit from genetic engineering. Now, she and the rest of The Ones are excelling. They are healthy, beautiful, and talented. They aren't otherworldly, just perfect. And to some, that's not fair. The Equality Movement, capitalizing on the growing fear and jealousy, gains political traction and actually outlaws their existence. Society shows its darker side as The Ones are marginalized. The line between right and wrong blurs in the face of injustice and Cody becomes closer to a group of radical Ones intent on fighting back. James begins to fear just how far she is willing to go for the cause.
I really want to read this because it sounds interesting.... but why does it have to be a series????? I get so tired of trying (and failing) to keep up with series. I just don't have the attention span for series.
What are you waiting on this week?